Connect your applications to Cirrus Shield and easily connect Cirrus Shield to external data sources
CONNECT YOUR INTERNALLY DEVELOPED APPLICATIONS TO CIRRUS SHIELD
Need to go beyond clicks? Develop your custom application with any coding language and leverage Cirrus Shield's web-based APIs. Deliver the foundations of your custom application with Cirrus Shield's rapid application development capabilities, and develop the sophisticated business logic with custom code.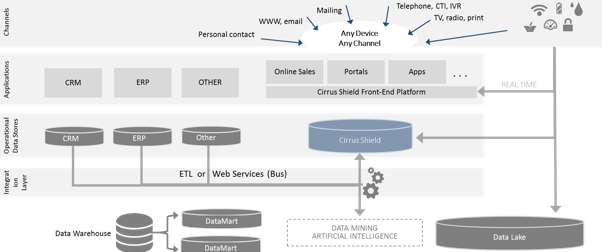 EXTEND YOUR LEGACY ARCHITECTURE
When core systems are too risky or too expensive to extend, the rapid application development environment of Cirrus Shield can be leveraged to deliver innovative applications. Cirrus Shield can be deployed as a unique front-end in your IT architecture, delivering a consistent user experience across devices to your customers, partners and employees.
LOAD MILLIONS OF RECORDS
Need to integrate millions of records in one go? Our powerful "Data Manager" is a command line tool that can upload your data in CSV format. The Data Manager can be automated to integrate raw data files on a recurring basis and serve as a first level integration with your back-end systems.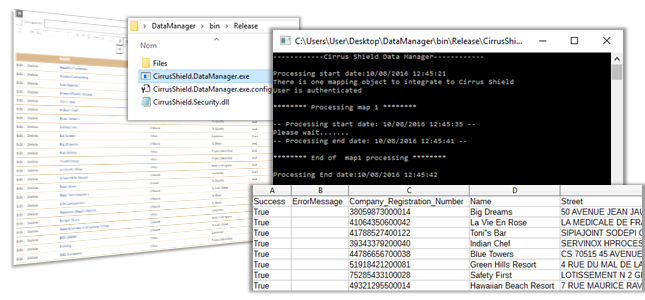 Easily connect your applications to Cirrus Shield ! Talk to one of our advisors