The prospecting software that bridges the gap between Marketing and Sales teams
BOOST YOUR LEAD GENERATION
Automatically capture your new prospects from your website or other data sources and track your qualifying actions directly in the software Cirrus Shield CRM.
TARGETED EMAILING CAMPAIGNS

Segment your contact database with customized criterias and use the automated marketing tools built into Cirrus Shield to do your emailing campaigns.
MEASURE YOUR MARKETING EFFICIENCY
Identify contacts responding to your campaigns, measure conversions and the revenue generated by them. Reports and Dashboards give you a real-time view of your marketing.
« With Cirrus Shield CRM connected to both our marketing and e-commerce platforms, we are able to better understand our customers, improve customer segmentation and grow our sales ».
CHARLINE MAILLET
Web Marketing at Cheval Energy

The prospecting software improving the follow-up and conversion of your prospects
Capture your prospects online
Capture online prospects using Web-to-prospect forms that automatically update Cirrus Shield CRM in real time.
Systematically track your prospects as soon as they are identified, and be aware of which communications were made to which prospects and when.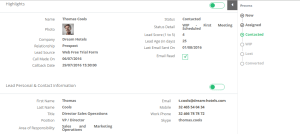 OPTIMIZE YOUR CONVERSION RATE
Follow your prospects as soon as they are identified.
Add custom fields to enrich your knowledge about your prospects and customers.
Segment and score your prospects basdd on the data you have collected.
Execute targeted marketing campaigns for your contacts.
EXECUTE TARGETED EMAILS
Work on your prospect base by conducting targeted marketing actions.
Segment your contact database according to customized criterias.
One-click synchronization list in your marketing automation tool (ex: Sendinblue).
Execute reports and dashboards to study your different segments in a more refined way.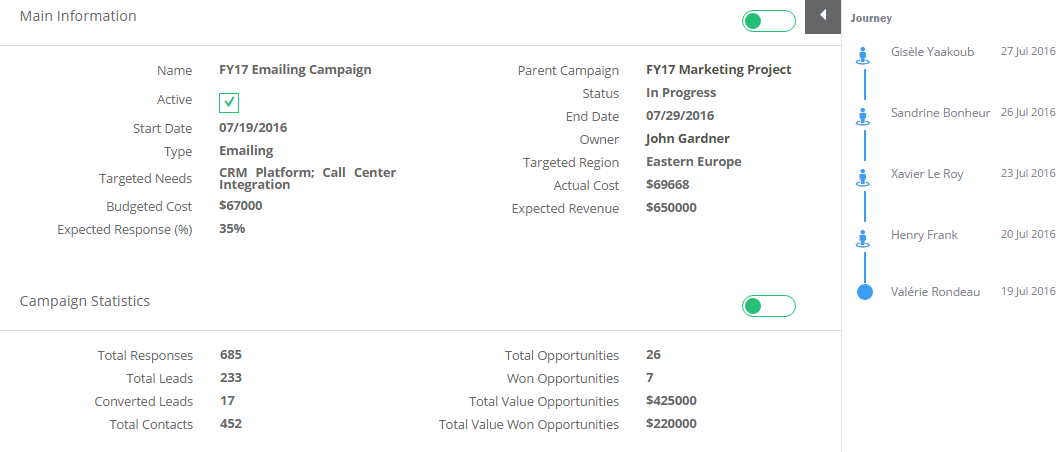 MEASURE AND MANAGE YOUR MARKETING CAMPAIGNS
Follow up your marketing campaigns and keep track of which prospects have been targeted by which campaign.
Optimize your marketing campaigns and make informed decisions about how to allocate your marketing budgets.
Keep an eye on the efficiency and conversion results of your campaigns.
Easily connect your applications to Cirrus Shield ! Talk with one of our advisors