Communicate your ideas and collaborate with Yammer, the professional social network, all within Cirrus Shield.
COLLABORATE WITH YOUR NETWORK
Communicate, share files directly on Cirrus Shield recordings. Expand your conversations by inviting your partners whenever you need them.
STAY CONNECTED WHEREVER YOU ARE
Take your collaboration to the next level with powerful and secure mobile apps that connect teams and parts of the community, wherever they are
EXPLOIT KNOWLEDGE OF YOUR COMPANY
Stay informed about topics that interest you with the main feed. Easily find information produced by others and produce new ones with them.
« Cirrus Shield let us make major progress in our evolution and the execution of our marketing strategy ».
Mathias Pestre-Mazieres - CEO at Cheval Energy
MAIN FEATURES OF THE PROFESSIONAL SOCIAL NETWORK
INTEGRATED FEED
Yammer feeds (professional social network) are integrated within Cirrus Shield, allowing you to collaborate on your data seamlessly.
Streams on recordings give you the ability to communicate and share files with your network on specific recordings in Cirrus Shield.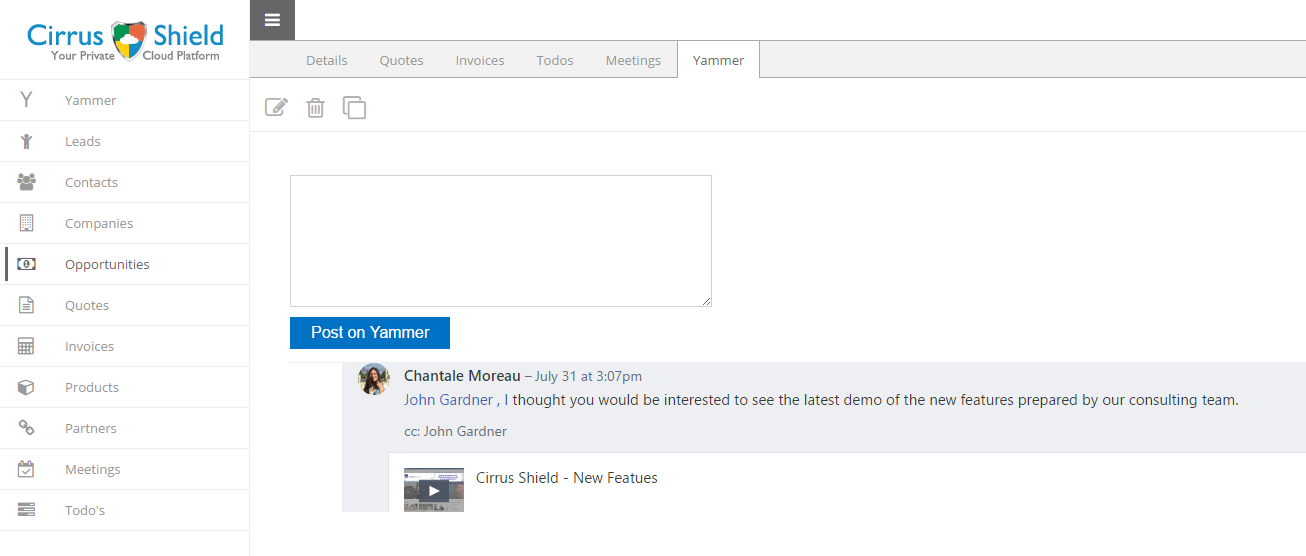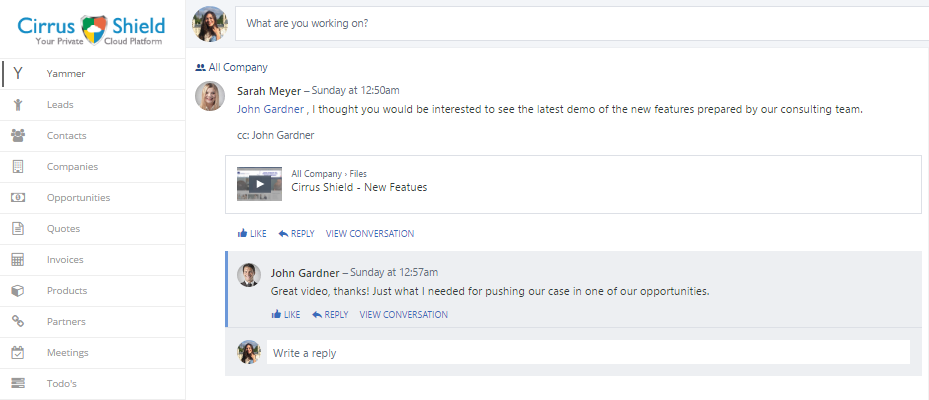 DISCOVERY FEED
Yammer's discovery feed (professional social network) is available directly from within Cirrus Shield under the Yammer tab. The Discovery feed centralizes all the information of what is happening in your network and on the records you follow.
GROUPS
Work together with anyone across the company on projects, initiatives, and events. Groups provide open, flexible workspaces for team and communities by providing a central place for conversations, files, updates, and more. All directly from Cirrus Shield.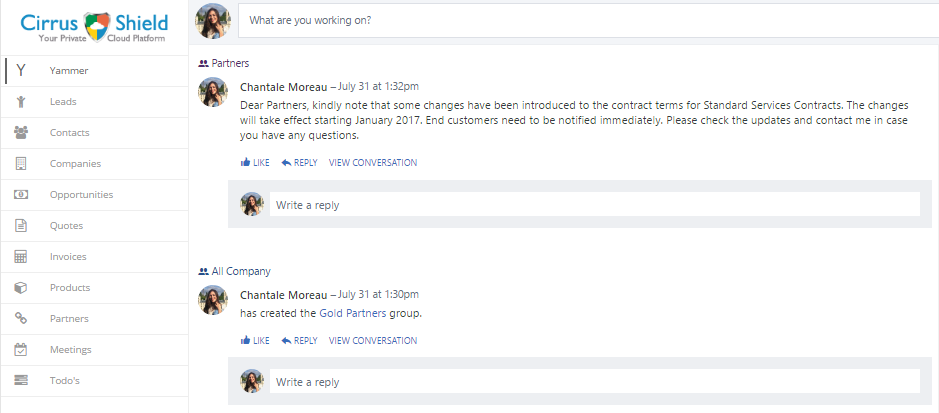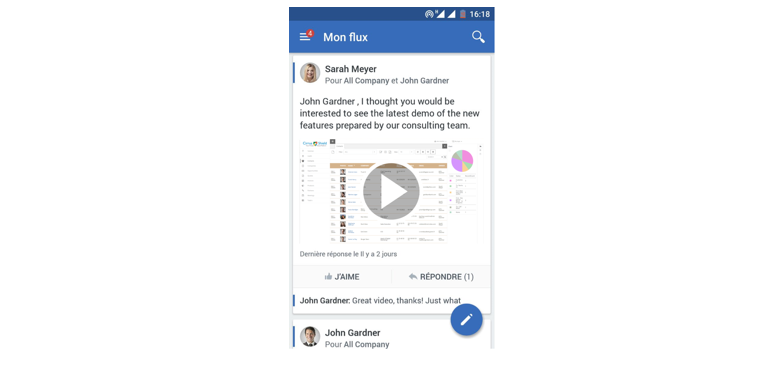 MOBILE
The Yammer mobile application (professional social network) allows you to stay connected to team updates, messages, and notifications while on the go. Your team can stay productive anytime,  from anywhere.
Easily connect your applications to Cirrus Shield ! Talk to one of our advisors