Build customized reports and interactive dashboards with the commercial reporting tool
MAIN FEATURES OF THE COMMERCIAL REPORTING TOOL
DASHBOARDS
View your dashboards directly within the app. They are generated in real-time and give you a snapshot of your organization's key metrics. Share a common and unique view of your business with your colleagues in order to take critical decisions for your business with the right insight.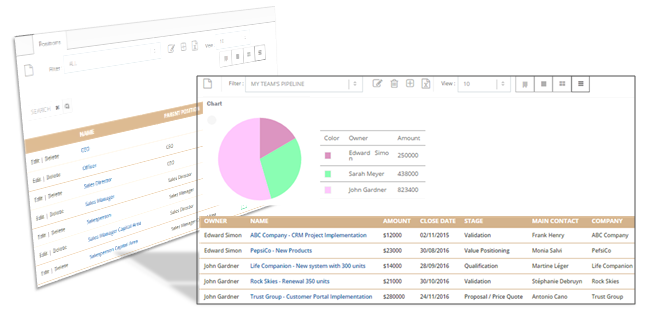 ROLE SPECIFIC DASHBOARDS
Whether you're a Sales Manager, a Field Sales, or the Sales Director, dashboards in the commercial reporting tool will display the right data to you. Role based hierarchies apply to the dashboards in real-time, filtering out data to let every person in your organization focus on the right information.
INTERACTIVE CHARTS
Choose from any of three types of charts in Cirrus Shield, the commercial reporting tool. They are interactive and allow you to highlight the area you're interested into. The displayed data and the values of your key indicators dynamically adapt to your selection.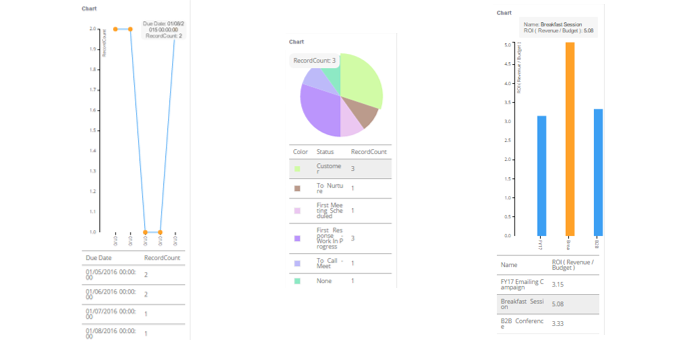 Easily connect your applications to Cirrus Shield ! Talk with one of our advisors