Additional features that will allow you to create innovative applications
SECURITY MODEL
The highest levels of security for businesses have been implemented at the heart of Cirrus Shield. 
Take advantage of the Cirrus Shield security model directly in your applications. 
Manage who sees what data
by setting up the hierarchy of your rganization. Choose the profiles that define which features and operations are available to users. 
Cirrus Shield lets you control the finest security model for your applications.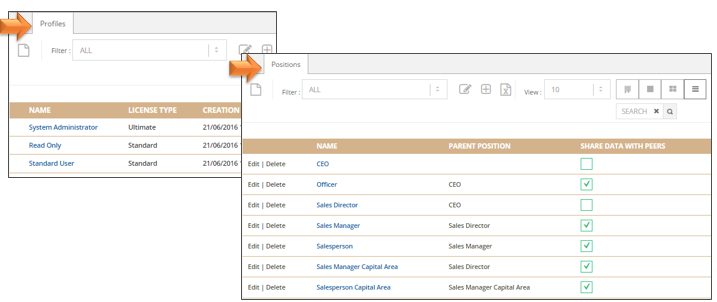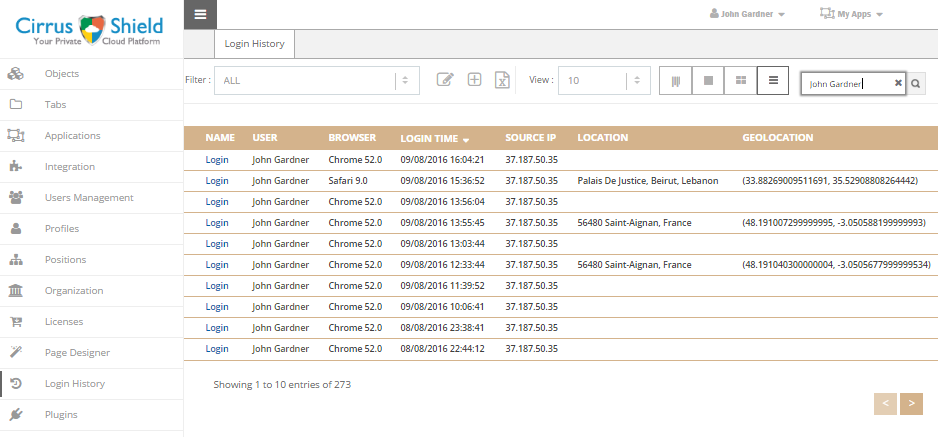 MONITORING
Monitor who accesses your applications, and from which geographic area. Cirrus Shield records all user access to keep track of adoption and usage. Stored information includes: user information, date and time, IP address, geolocation, and technical information about the user's environment.
EMAIL SERVER INTEGRATION
Send emails directly from your domain. Cirrus Shield allows you to configure your SMTP server so that emails are sent from your domain and not from a third-party domain. This will also allow you to avoid the traditional limitations in the numbers of emails sent that are enforced by other cloud solutions.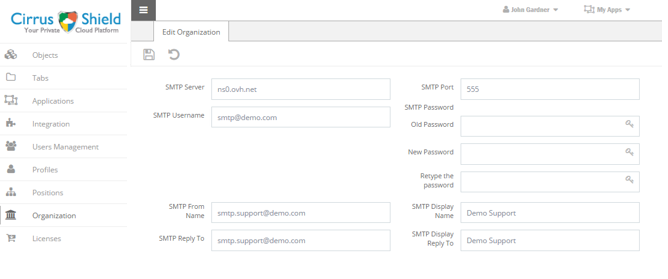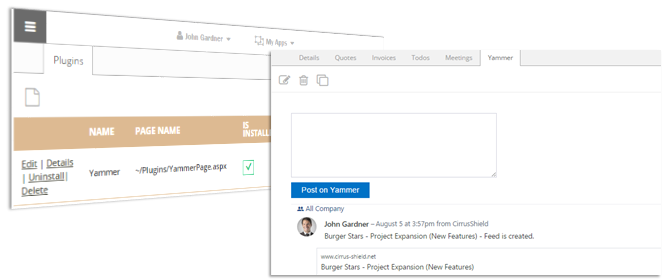 PLUGINS
Extensibility was built in the heart of Cirrus Shield. Plugins are custom components that extend the functionality of Cirrus Shield. They can be developed by "solution providers" or for private Cirrus Shield deployments.
Easily connect your applications to Cirrus Shield ! Talk to one of our advisors